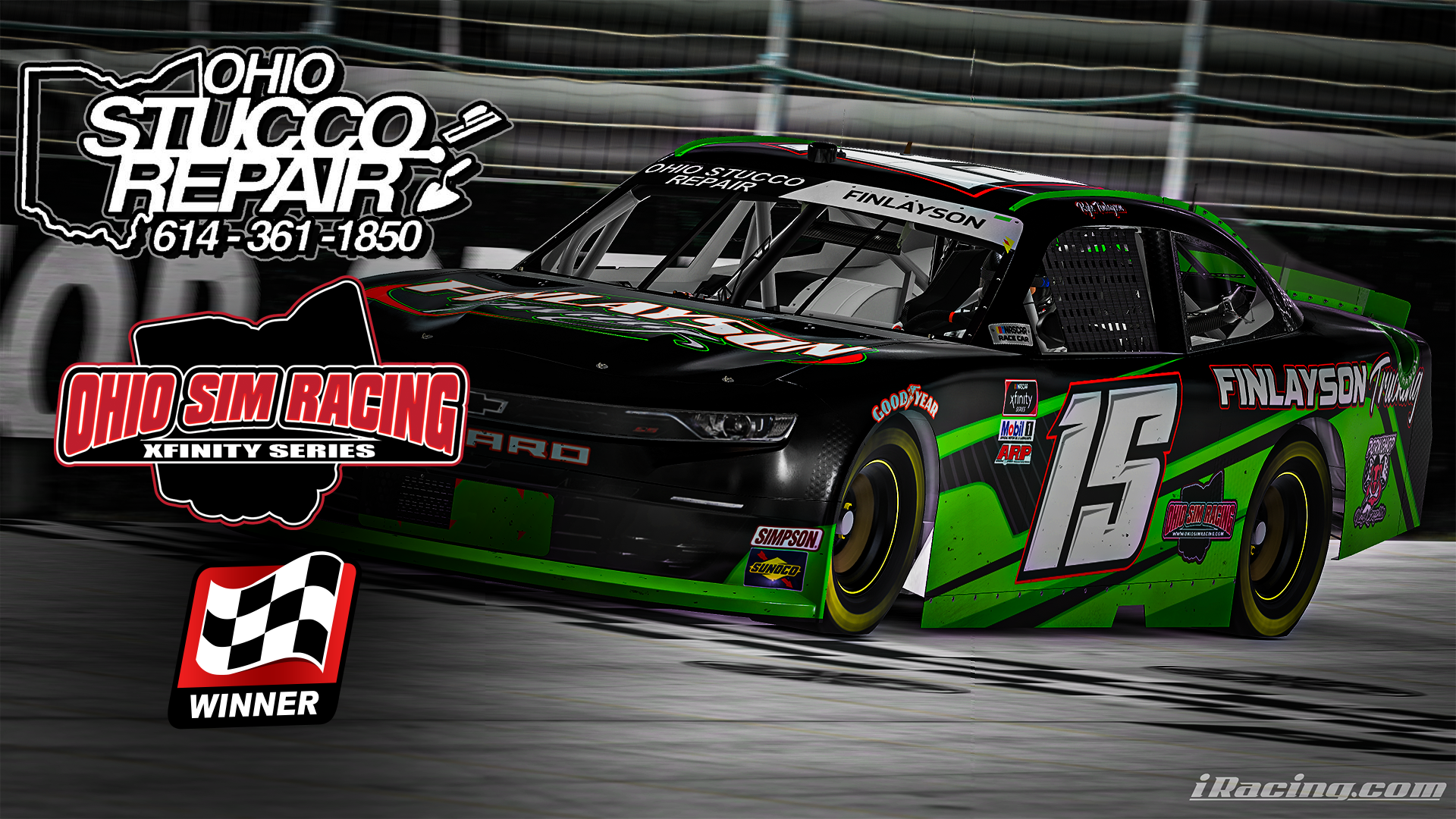 Kyle Finlayson wins at Bristol Motor Speedway in the Ohio Stucco Repair Xfinity Series!! Finlayson also captured the regular season championship!!! Rounding out the top 5 at Bristol was Justin Krizenesky, Carl Felver, Britt Vanmeter and Brian Miskell Jr.
Trent Dinkel would set fast time with a lap of 15.196 to lead the field of 20 cars to the green flag. The race would slow 3 times for 15 laps.
Full results and standings at ohiosimracing.com
With that our 2022 Ohio Stucco Repair Xfinity Series Chase grid has been determined!! Congrats to the following drivers for making the chase and competing for the 2022 trophy:
#15 Kyle Finlayson (regular season champion) 7 wins
#91 Justin Krizenesky 4 wins
#99 Russell DeSpain 2 wins
#70 Steve Whitmore 1 win
#33 Ryan Pelfrey 1 win
#8 Brian Littleton 1 win
#95 David Sluiter 1 win
#27 Britt Vanmeter
#88 Taylor Locklear
#46 Justin Walters
#301 Rick Waltemire
#57 Damon Cox
Good luck drivers!!
All remaining drivers still have something to race for as we will start a separate pts standings for the best of the rest award that will win $20 to the champion!
The chase kicks off this weds at Texas Motor Speedway starting at 9pm est on ISBC!