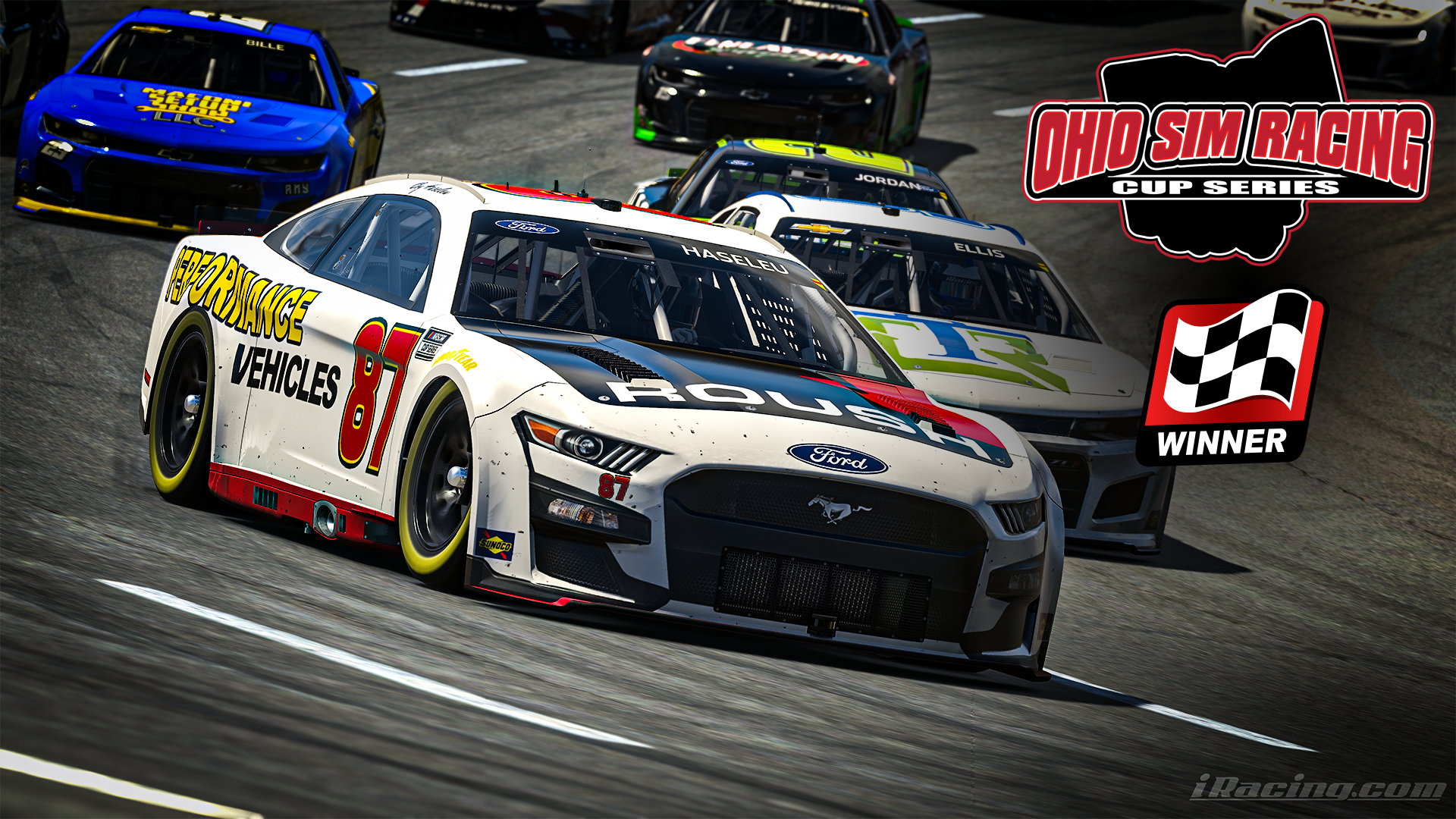 Coy Haseleu wins at North Wilkesboro and gives Helms Racing it's first entry into the Chase!!! Following Haseleu was Phillip Ellis (Pelfrey Racing), Carl Felver (Pelfrey Racing), Ryan Bille (Helms Racing) and Kyle Finlayson (Vanmeter Motorsports).
Phil Ellis would set fast time with a lap of 18.565 to win the pole in qualifying. Ellis would lead the field of 30 cars to the green flag. The race would see a season high 13 yellows for 63 laps.
Full results and standings at ohiosimracing.com
4 out of 8 drivers are already locked into the chase with currently 3 teams represented:
Steve Whitmore (Whitmore Motorsports) 1 win
Richard Luckey (Whitmore Motorsports) 1 win
Phil Ellis (Pelfrey Racing) 1 win
Coy Haseleu (Helms Racing) 1 win
Helms Racing leads the tight team pts battle over Pelfrey Racing by a mere 5 pts after 4 races.
Next week the Cup Cars head to Kentucky Speedway for 100 laps of racing. Before heading into a 2 week holiday break.