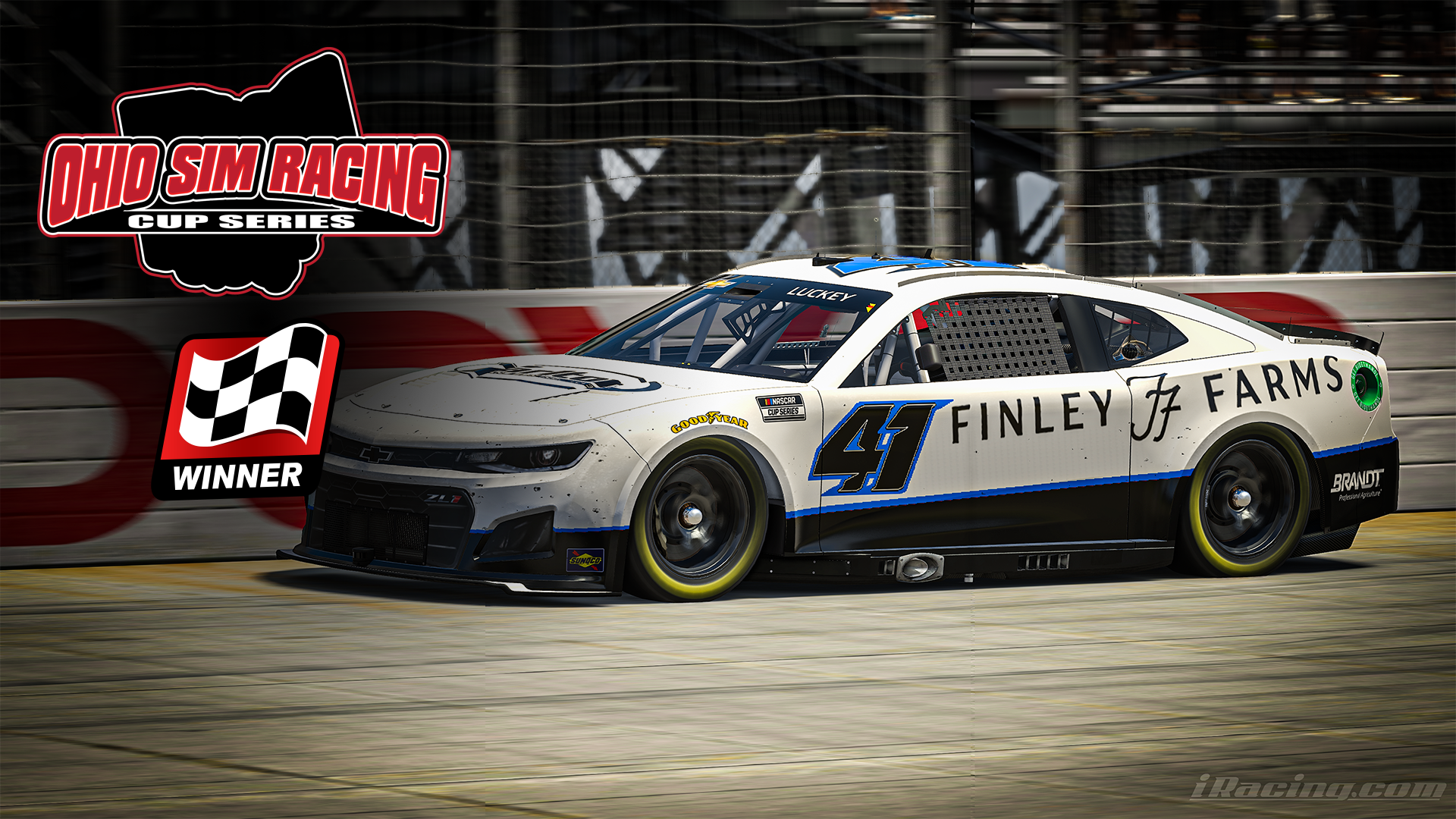 Richard Luckey wins at Dover in the OSR Cup Series!!! Richard becomes the 2nd driver clinched into the playoffs for Whitmore Racing!! Following Luckey to the line was Ryan Bille (Helms Racing), Russell Despain (Pelfrey Racing), Kyle Finalyson (Vanmeter Motorsports) and Tyler Jordan (open).
Kyle Finlayson would win the pole with a lap of 22.929 to lead the field of 30 next gen cup cars to the green flag. The race would see 4 yellows for 16 laps. All in all a good race for a such a tough car to get around Dover!
Helms Racing continues to dominate the top 5 of the first 2 races and holds a 9 pt lead over Pelfrey Racing in the team pts.
Full Results and standings at ohiosimracing.com
Next week the stars of the Cup Series head to sunny California for 75 laps at Auto Club Speedway