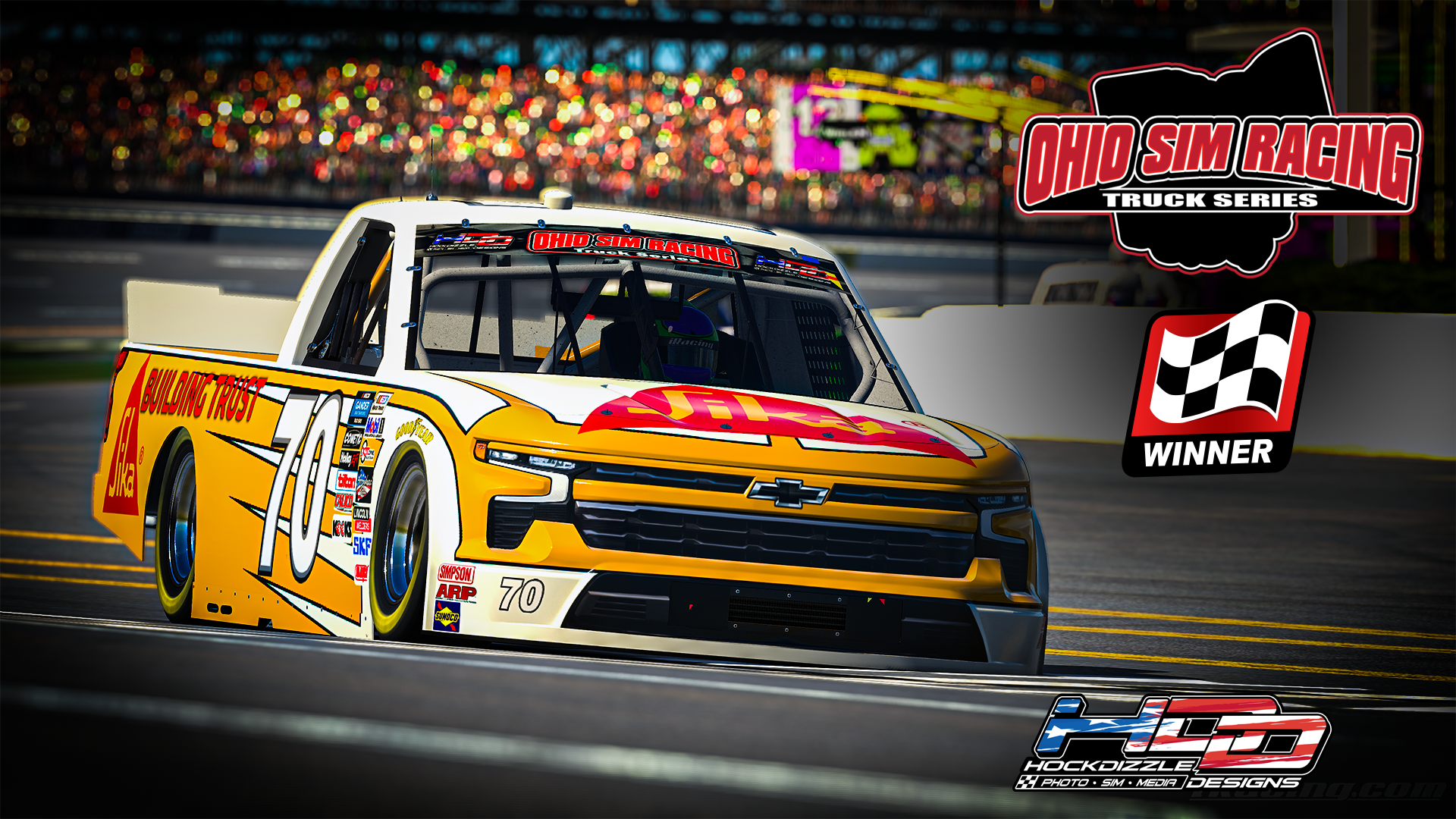 Steve Whitmore cruises to the finish line to pick up the win in the Hockdizzle Trucks at Talladega Superspeedway! Locking Steve into the Championship 4! Also Locking into the championship 4 was Chris Hockley based off of pts! Following Whitmore to the line was JR Hopson, Robert Barber, Taylor Locklear and David Moore.
Cody Smith would set fast time with a lap of 55.942 to lead the field of 19 trucks to the green flag. The race would see 1 yellow for 3 laps.
Full results at ohiosimracing.com
Cody Smith holds on the best of the rest standings lead after loosing some pts at dega. These standings should get interesting after we add the drivers that drop out of the chase after Homestead next week.
The trucks have 2 weeks off before we head to Homestead Speedway for 67 laps of racing and our final race before the championship is decided!! Catch it all on ISBC Monday Night starting at 9pm est!