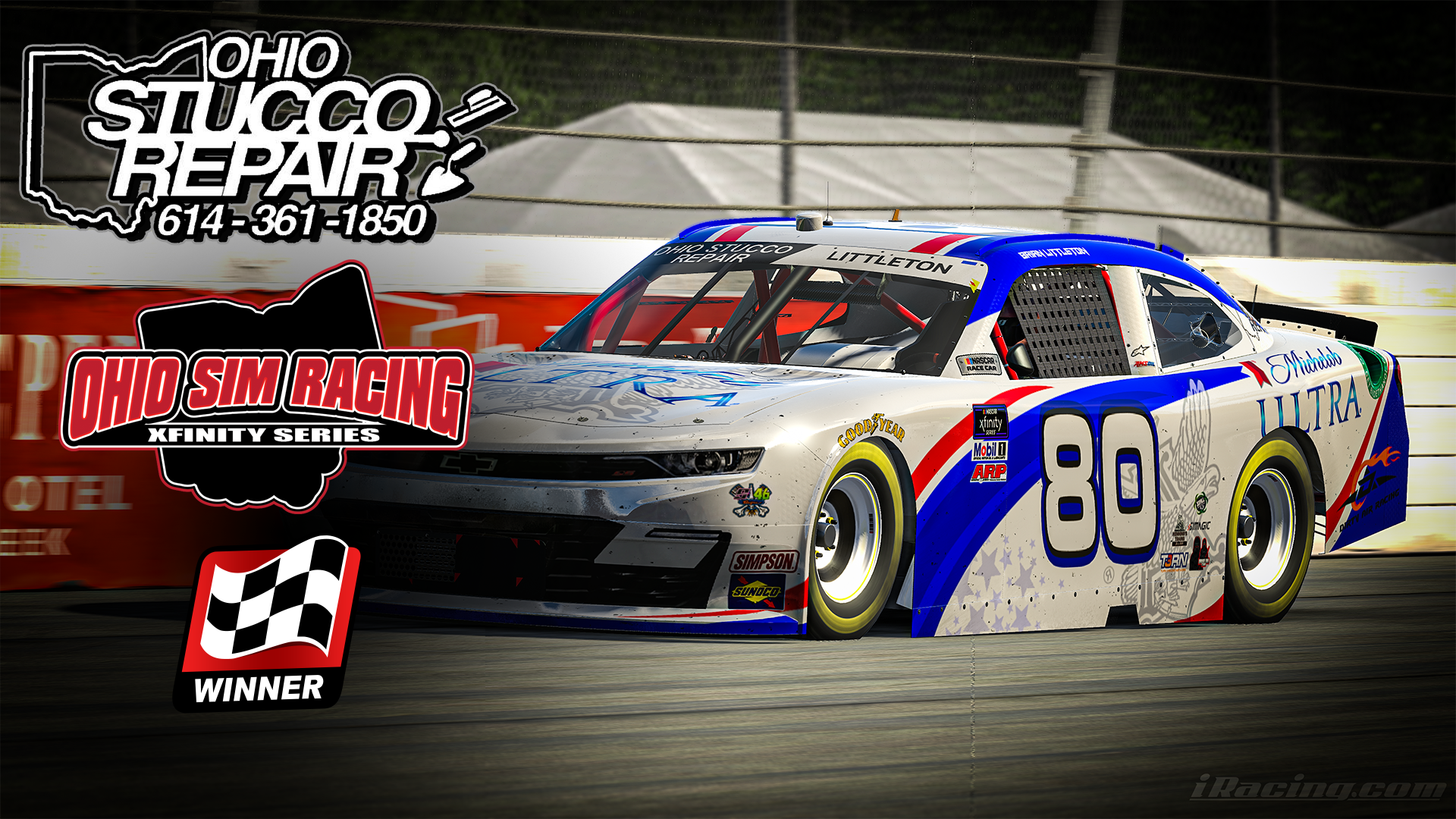 Brian Littleton runs away with his first OSR win in the Ohio Stucco Repair Xfinity Series!! Following Littleton to the line was Garry Ragland, Rick Waltmire, Nicholys Guzman and David Moore.
Trent Dinkel would set fast time with a lap of 39.094 to lead the field of 29 xfinity drivers to the green flag. The race would see 2 yellows for 6 laps.
full results and standings at ohiosimracing.com
Xfinity is off next week before returning to Watkins Glen. Only 5 races remain until the Chase begins! Catch it all in 2 weeks on ISBC!