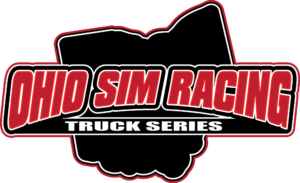 Ohio Sim Racing Truck Series info:
Trucks will be our entry level series with a 2000 irating cap. This is the series to start with as you work your way up the OSR Ladder!

There will not be a new driver probation period for this series.

If a driver hits over 2000 irating during the course of the season, they may be asked to move up to Xfinity. (if a driver is in the championship battle I will give a 300 irating grace) If any one driver is becoming to dominate they may be asked to move up regardless of irating.

Monday Nights with practice starting at 8:30 est and Qualifying at 9pm est

Fixed setups using the iracing fixed set.
Iracing Yellow flags will be on with lucky dog and waveby rules. No yellows at road courses.

There will only be one attempt at a green/white/checker for the trucks.

All races will be 50% of the actual NASCAR trucks series races. We will also use the same sim time as the real life race at 2x sun multiplier.
Tire limits will be announced in the race info email.

If we do not complete 1 full green flag lap the next restart will be single file.

Standard OSR Race rules will be in effect and reviewed during the drivers meeting.

Admins reserve the right to remove any driver at anytime for causing issues. No questions asked.