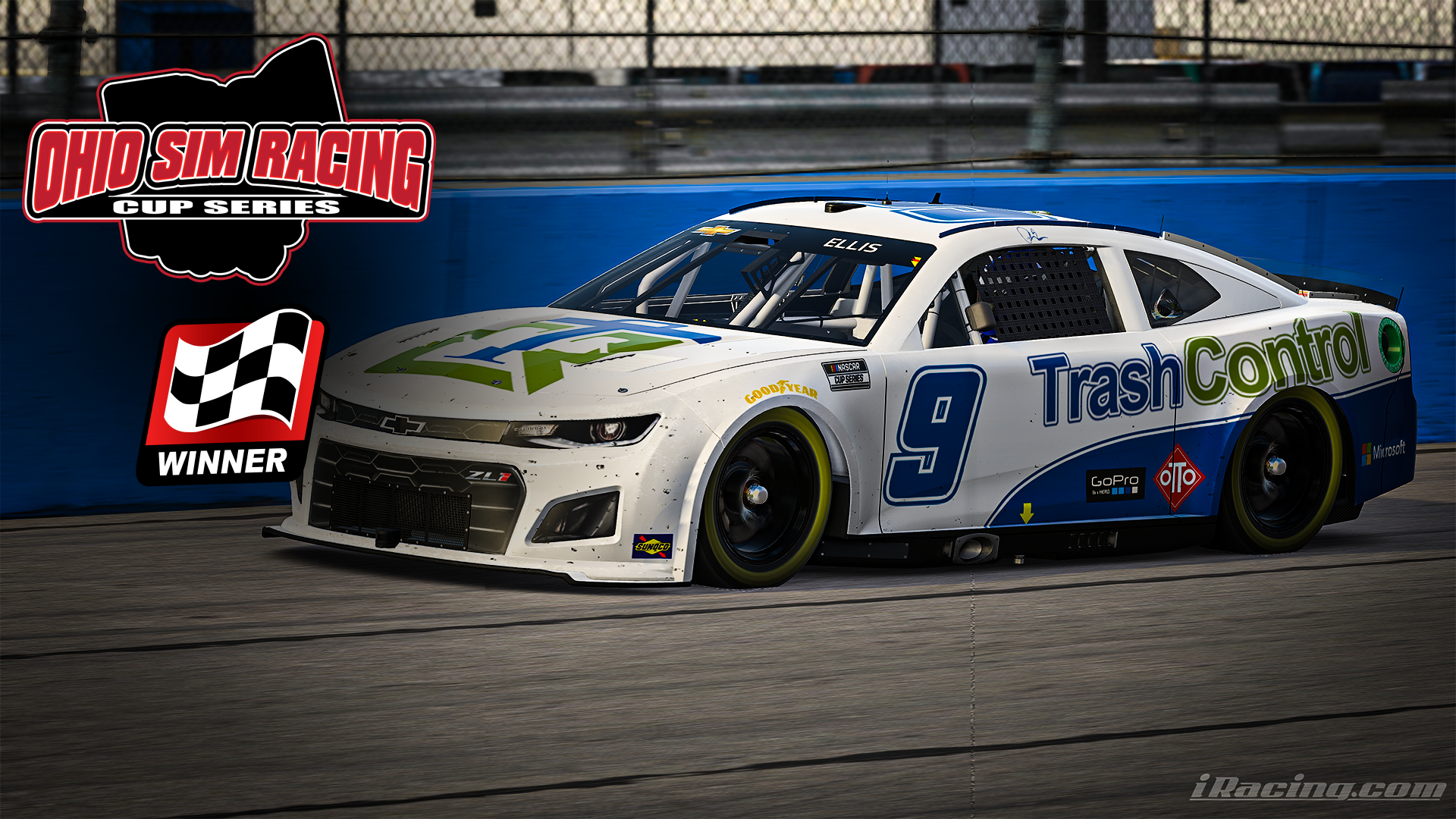 Phil Ellis wins at Auto Club Speedway in the OSR Cup Series!!! Following Ellis (Pelfrey Racing) to the line was Ryan Bille (Helms Motorsports), Richard Luckey (Whitmore Racing), Spencer Stineman (STD Motorsports) and Steve Whitmore (Whitmore Racing)
Russell Despain would set fast time in qualifying with a lap of 40.388 to win the pole. Despain would lead a field of 29 cups cars to the green flag. The race went green to checkers with no yellows!!!
Steve Whitmore (Whitmore Motorsports) 1 win
Richard Luckey (Whitmore Motorsports) 1 win
Phil Ellis (Pelfrey Racing) 1 win are the drivers currently locked into the chase!
Helms Racing is now tied with Pelfrey Racing in the team standings. With Whitmore Motorsports gaining the most points this race.
Full Results and standings at ohiosimracing.com
Next week the Cup Series gets its first short track of the season at the historic North Wilkesboro Speedway for 125 laps of racing!