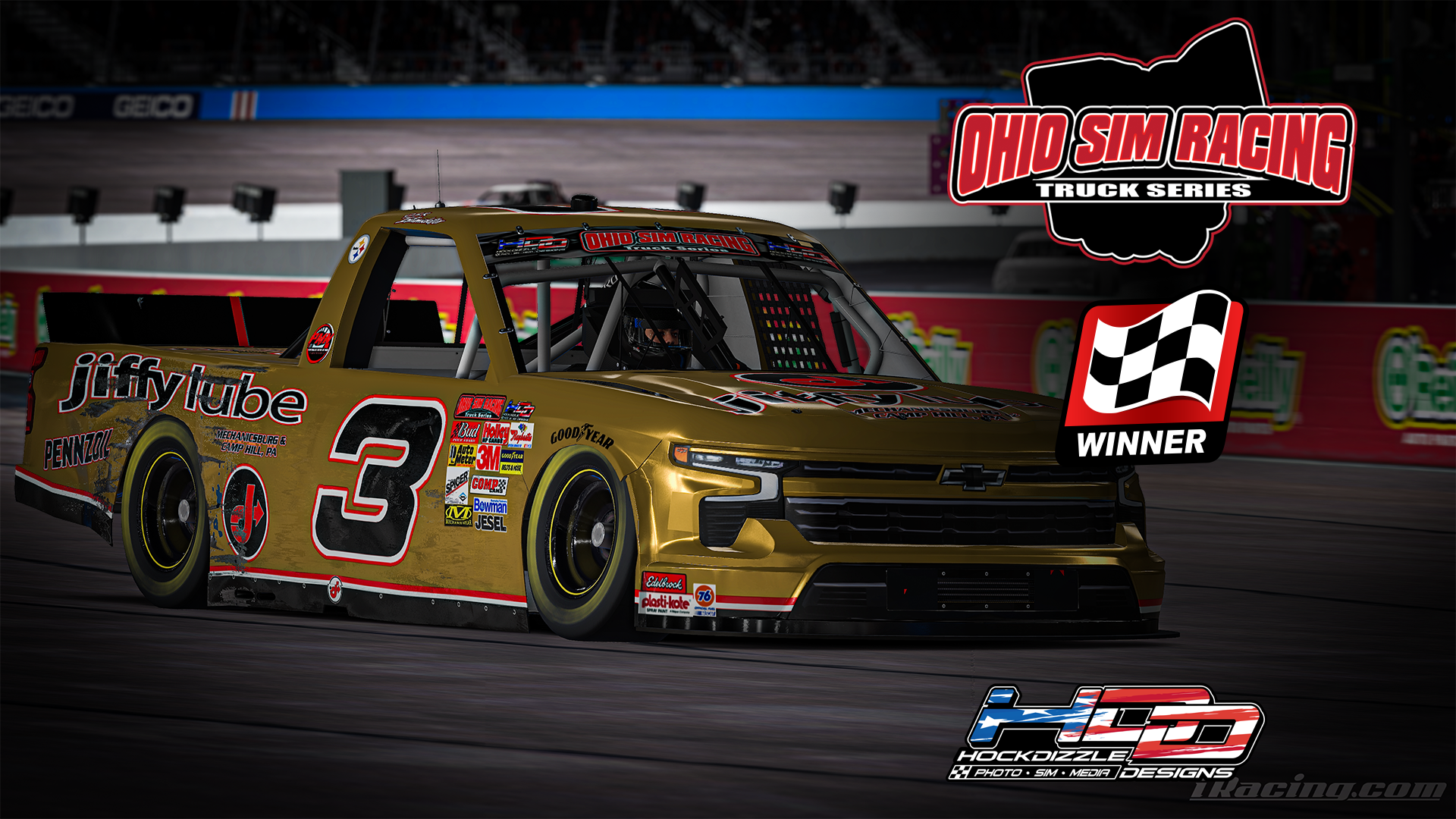 Chris Hockley wins at Phoenix and becomes a 2 time OSR Hockdizzle Designs Trucks Series Champion!!! The race went down to the wire with Hockley and Whitmore battling for most of the race for the win and championship! Great race guys! Following Hockley to the line was Steve Whitmore, Cody Smith, Bryan Beech and Britt Vanmeter
Chris Hockley would set fast time in qualifying with a lap of 27.52 to lead the field of 14 trucks to the green flag. The race would slow 2 times for 7 laps.
full race results at ohiosimracing.com
Cody Ditto would win the best of the rest and a $20 prize edging out Jason Edmiston by 13 pts. Congrats to Cody Ditto!!
It has been a long season for the trucks with lots of off time during the season. I appreciate everyone that has raced with us! For the most part this was been an extremely clean season!
We are going to change up the trucks next season by running multiple seasons over the spring/summer plus our winter season that sign ups are now open for! We are also going to move up the irating cap to 2500.
A big thanks to Hockdizzle Designs for Sponsoring this season and allowing us to have out races broadcasted!