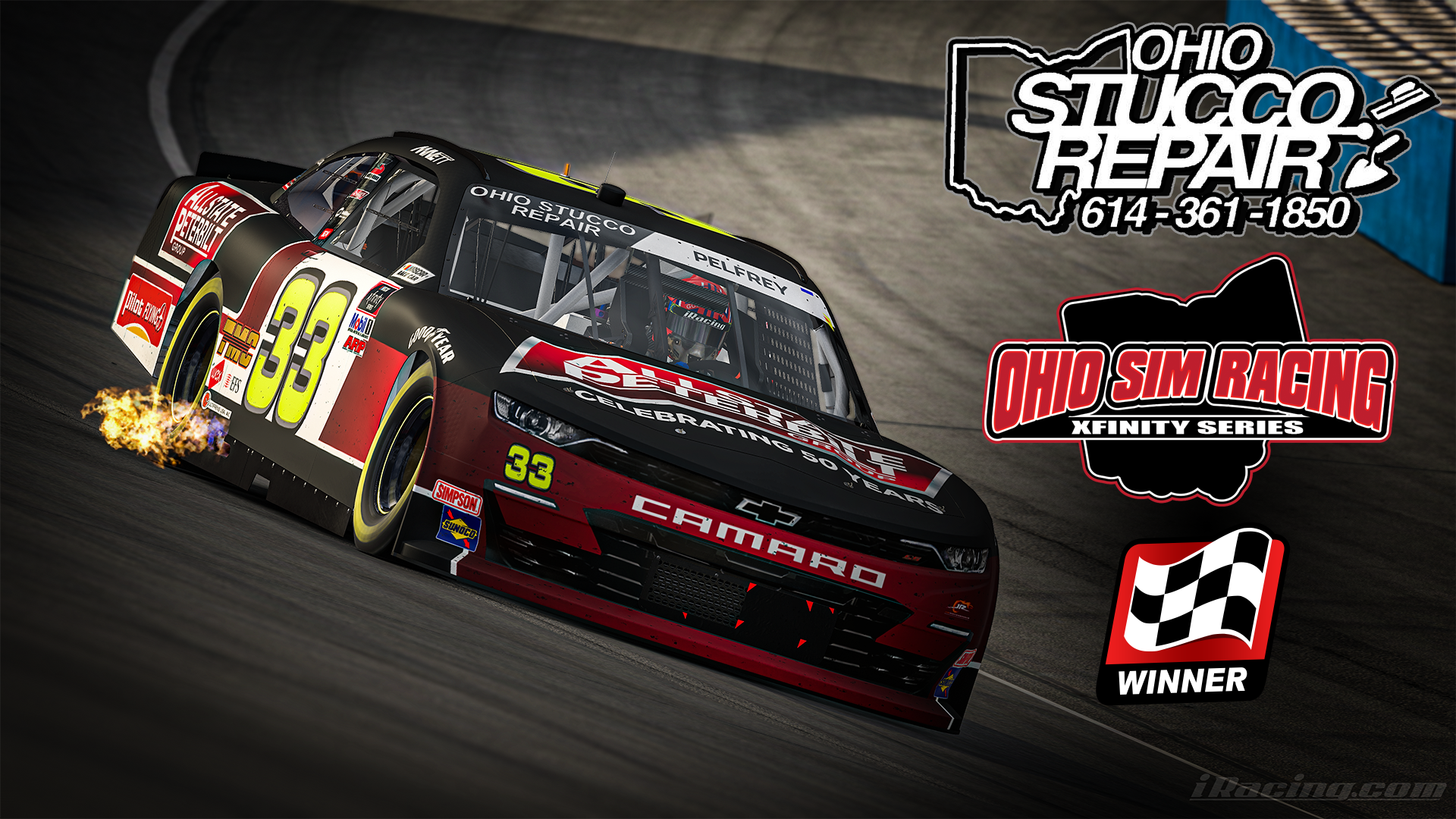 Ryan Pelfrey wins at Texas Motor Speedway in the Ohio Stucco Repair Xfinity Series!! Pelfrey is the first to move on to round 2 in the chase! Following Pelfrey was Justin Krizenesky, Kyle Finlayson, Brian Miskall and Steve Whitmore.
Kyle Finlayson would set fast time with lap of 30.161 to lead the field of 24 xfinity drivers to the green flag. The race would slow 3 times for 11 laps. All in all another great race by the Ohio Stucco Repair Xfinity Drivers!!
Race results can be found at ohiosimracing.com
Brian Miskell Jr would bring home a solid 4th place finish and find himself in the lead of the best of the rest standings!
A big wildcard race next week for the Chase field as we head to the Talladega Superspeedway where i'm sure more than one drive will end up in the care center. Catch it all next hopefully on ISBC!