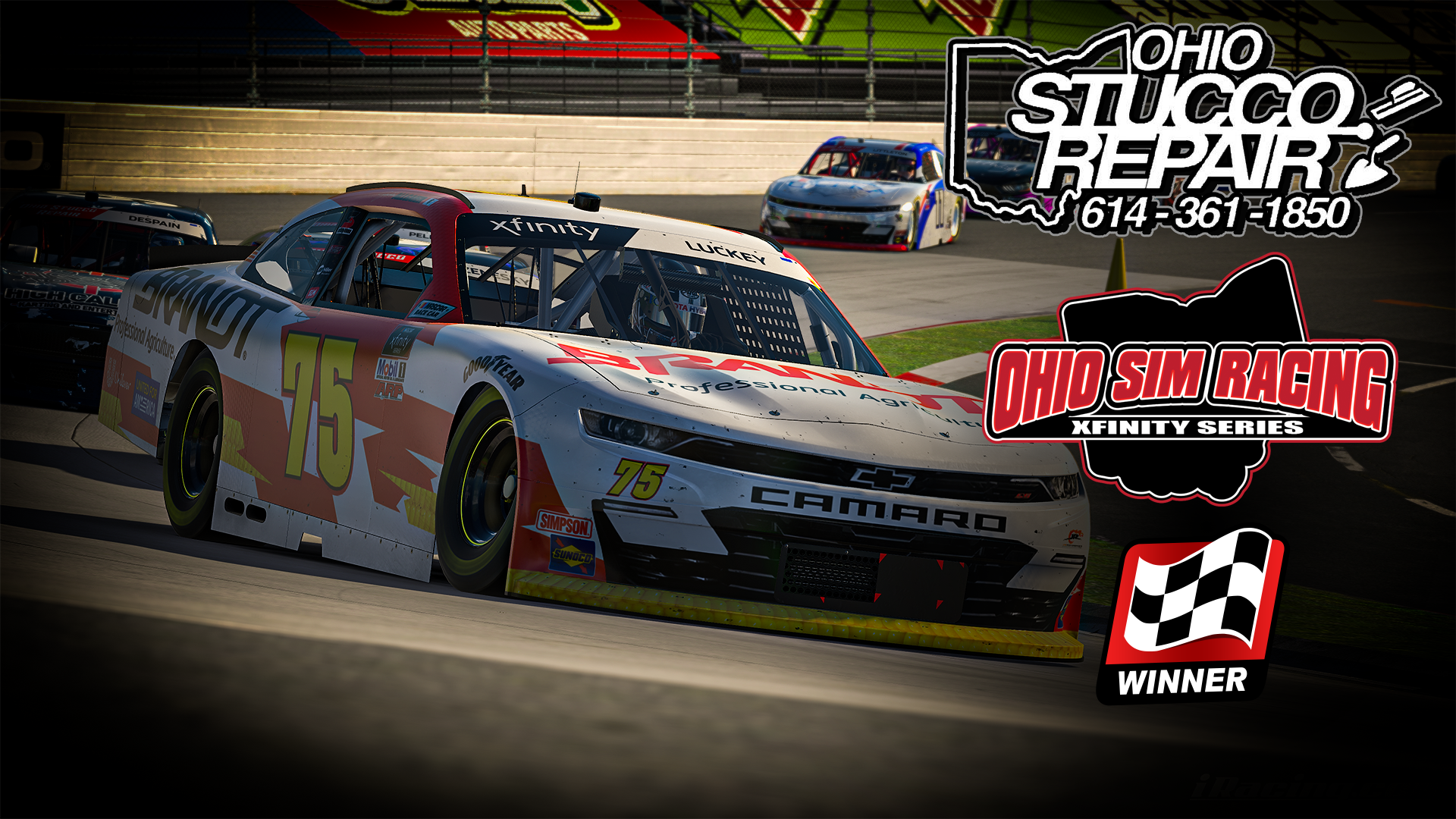 Richard Luckey returns to OSR with a win in the Ohio Stucco repair Xfinity Series at Martinsville Speedway!! Following Luckey was Justin Krizenesky, Russell Despain, Ryan Pelfrey and Brian Littleton.
Brian Littleton would set fast time with a lap of 19.759 to lead the field of 21 xfinity drivers to the green flag. The race would slow 6 times for 30 laps.
Full race results at ohiosimracing.com
And….. there it is the completion of the chase and we have determined out championship 4 drivers!! Congrats and good luck to:
Kyle Finlayson
Justin Krizenesky
Ryan Pelfrey
Brian Littleton
You guys had a amazing season and this should be one hell of a battle at Phoenix next week!!!
WATCH IT ALL GO DOWN NEXT WEDS NIGHT ON Performance Motor Network!!!!! STARTING AT 9PM EST!
The best of the rest standings really got shook up after our latest handful of drivers got added into the mix. Russell Despain leads by 10pts of Steve Whitmore.