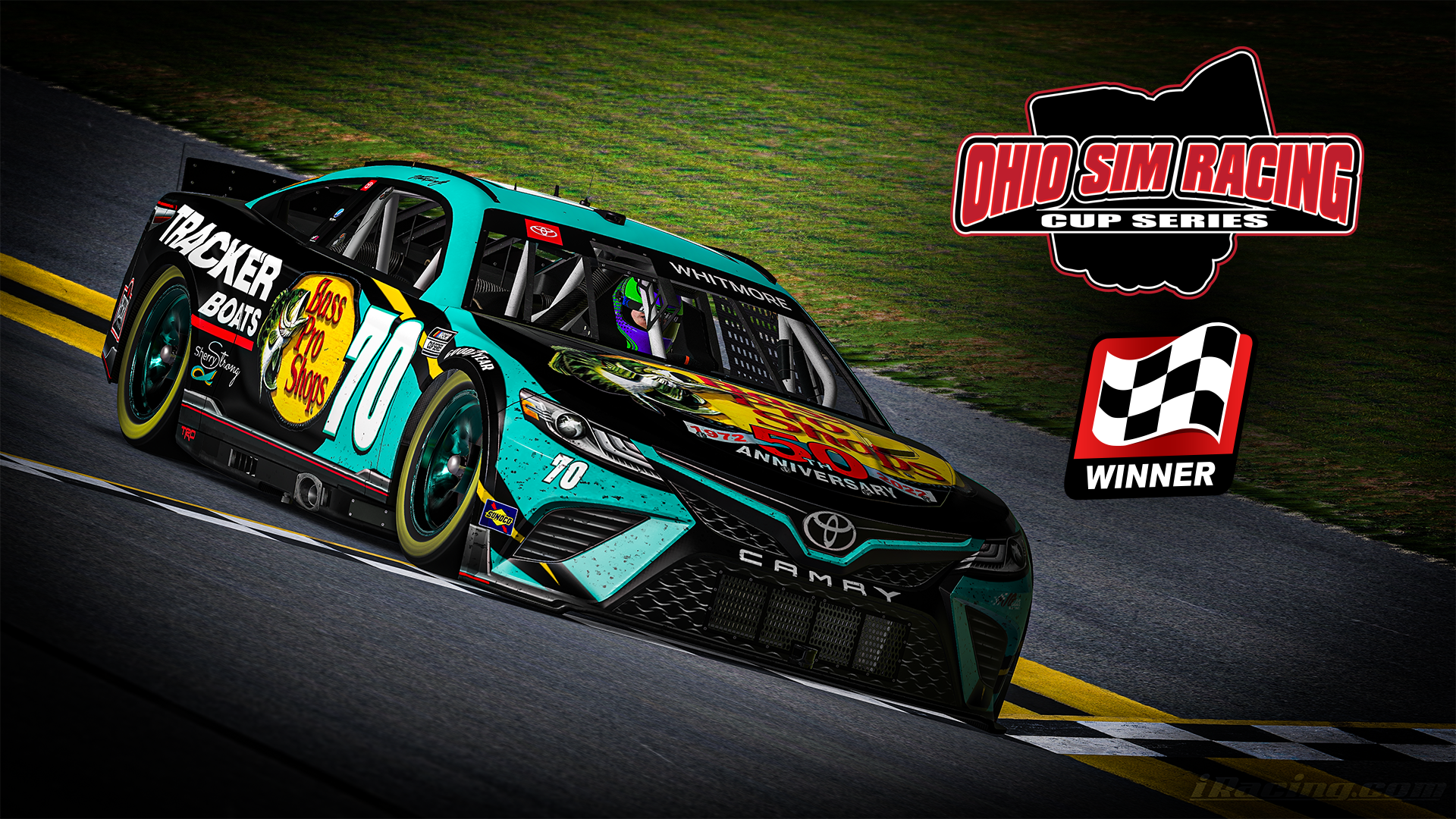 Steve Whitmore wins in the return of OSR Cup Series at Daytona Speedway!! Following Whitmore was David Sluiter (Helms Motorsports), Noah Kaufman (no team), Russell Despain (Pelfrey Racing), and Coy Haseleu (Helms Racing).

Whitmore becomes the first driver to secure a chase spot with his first win of the season.

Phillip Ellis would win the pole in his return to OSR Racing with lap of 49.859 to lead the field of 29 cup cars to the green flag. The race would see 6 yellows for 18 laps.

Next week the Cup cars head to Dover Speedway for 100 laps of racing!