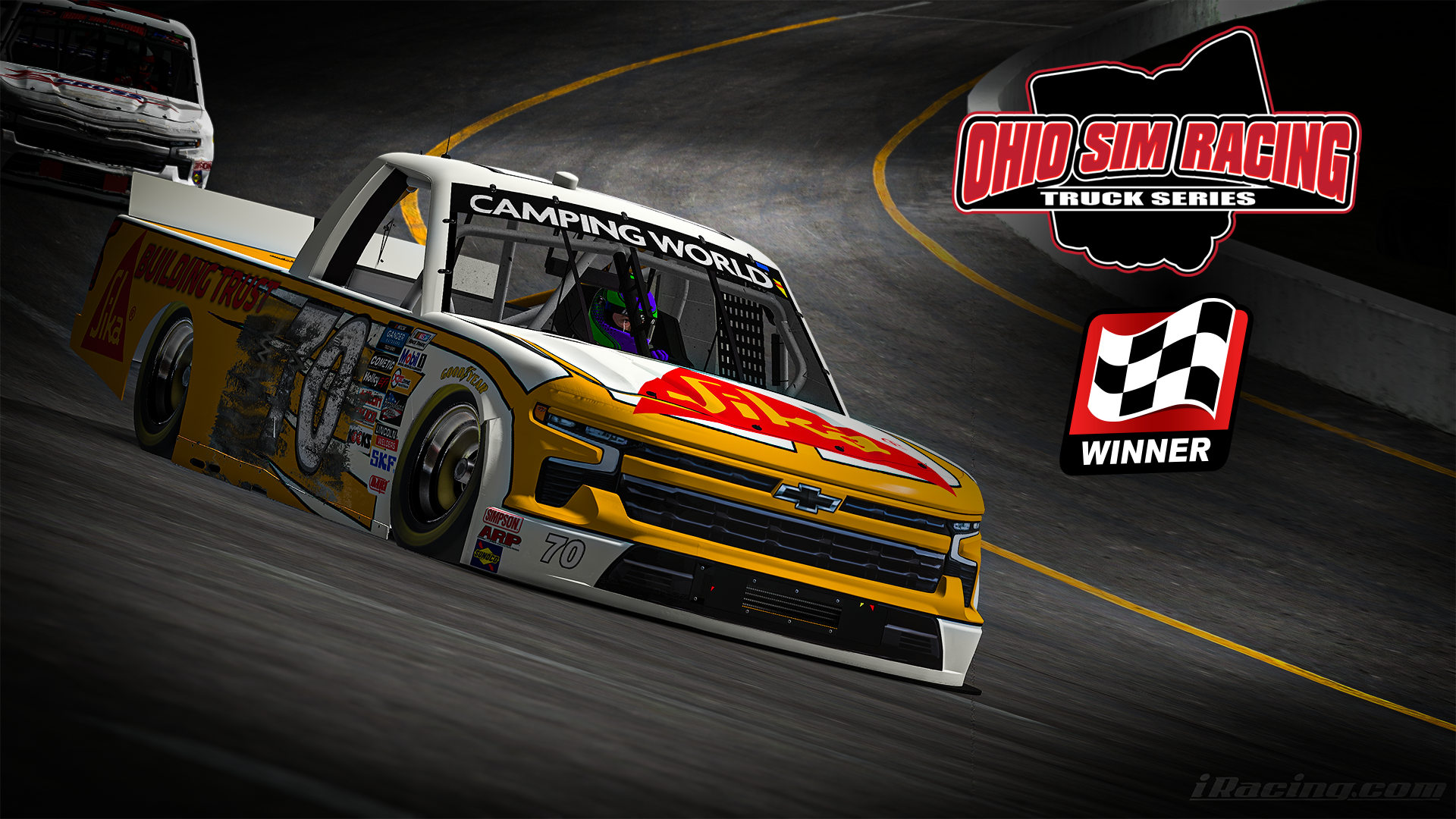 Steve Whitmore wins at the Nashville Fairgrounds!! Following Whitmore was followed to the line by Jonathan Cross, Cody Jaberg, Chris Hockley and Britt Vanmeter.
Brandon "Porkchop" Thomas would set fast time with a lap 18.517 to lead the field of 24 trucks to the green flag. The race would get a little rough and slow 11 times for 55 laps.
Full Results and standings at ohiosimracing.com
Nashville Penalties:
Joey Israelson- Irating of 4766 well over the limit of 3500. DQ'd from race results and removed from the trucks. He is eligible for Xfinity.
Steve Whitmore- This was a tough one, I first off want to apologize to everyone for this, as we cleared a black flag that maybe should have stood on a restart. It was my mistake and no one else's. There were several drivers throughout last season and Cup, that have gotten the same black and it wasn't cleared. So, I feel the fairest approach for this is Steve will be credited the win but, will receive points for the last car on the lead lap.
Next week the Trucks head to an even tougher short track to move along on this tough winter schedule, as we head to Hickory Motor Speedway for 100 laps of racing.