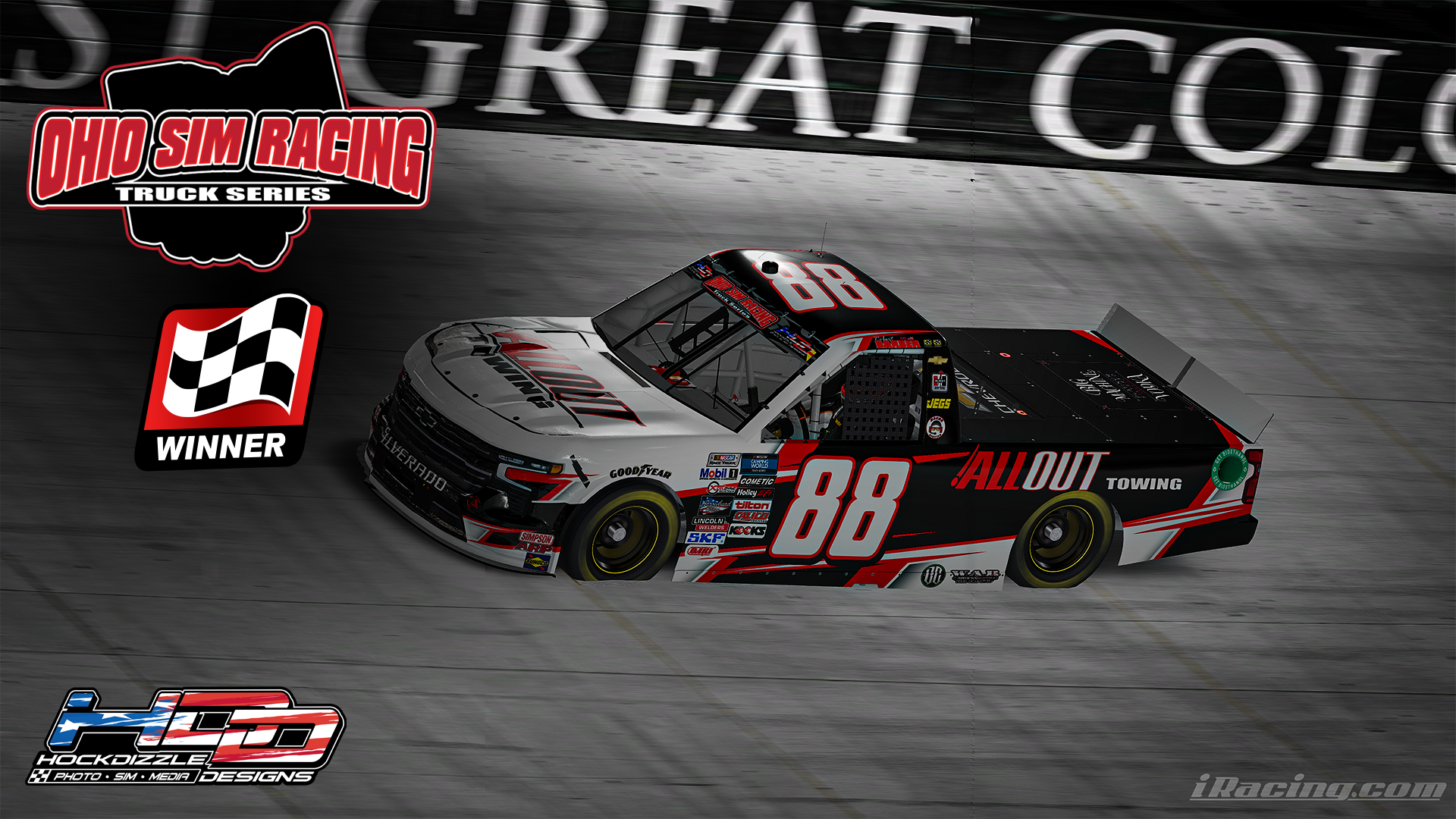 Robert Barber wins at Bristol in the Hockdizzle Trucks and is the first driver that will be competing for the OSR Trucks Series Championship and Phoenix!! Rounding out the top 5 at Bristol was Tyler Jordan, Christopher Hockley, Steve Whitmore and Cody Ditto.
Tyler Jordan would set fast time with a lap of 14.908 to lead the field of 15 trucks to the green flag. The race would see 2 yellows for 9 laps.
Cody Smith continues to lead the best of the rest standings by 22pts of JR Hopson.
full results at ohiosimracing.com
Next week the trucks are off for a week before heading to the biggest wildcard race in the chase Talladega Superspeedway for 50 laps of racing. Catch it all on ISBC in a couple weeks!!