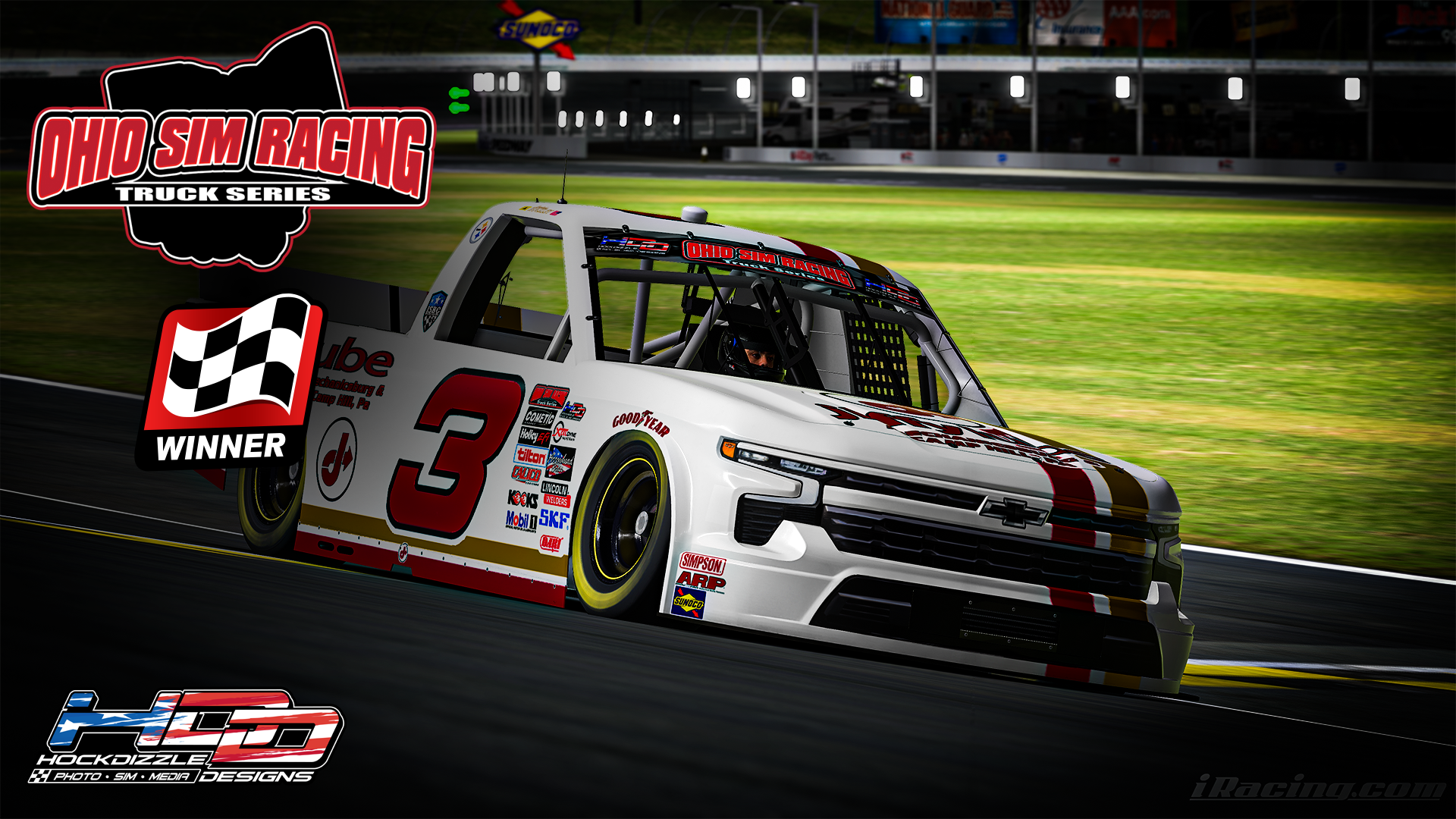 Hockley takes the high line to victory lane in the Hockdizzle Truck Series!! Following the 2020 Truck Series Champion to the line was Cody Smith, Tyler Jordan, Cody Ditto and Britt Vanmeter.
Cody Ditto would set fast time to start pole with a lap time of 31.165 to lead the field of 20 trucks to the green flag. Race would go green to checkers. Great race truck drivers 0 cautions between both races this week!!
Full results and standings at ohiosimracing.com
With that said we have concluded round 1 of the chase and have trimmed the field down to the final 8! Congrats to:
Christ Hockley
Steve Whitmore
Noah Kauffman
Taylor Locklear
Tyler Jordan
Matt Helms
Robert Barber
Cody Ditto
These 8 move on to RD2 and are one step closer to the OSR Truck Series Trophy!! Good luck drivers!
Cody Smith still leads the best of the rest standings by 3pts over Adam Novack, even after the 4 drivers that fell out of the chase have been added. This battle looks like its gonna be as good as the chase!
The trucks head to the high banks of Bristol Motor Speedway for 100 laps of action!
Catch it all and see if one of our chase drivers will punch a ticket to the final 4 Monday Night starting at 9pm est on ISBC!