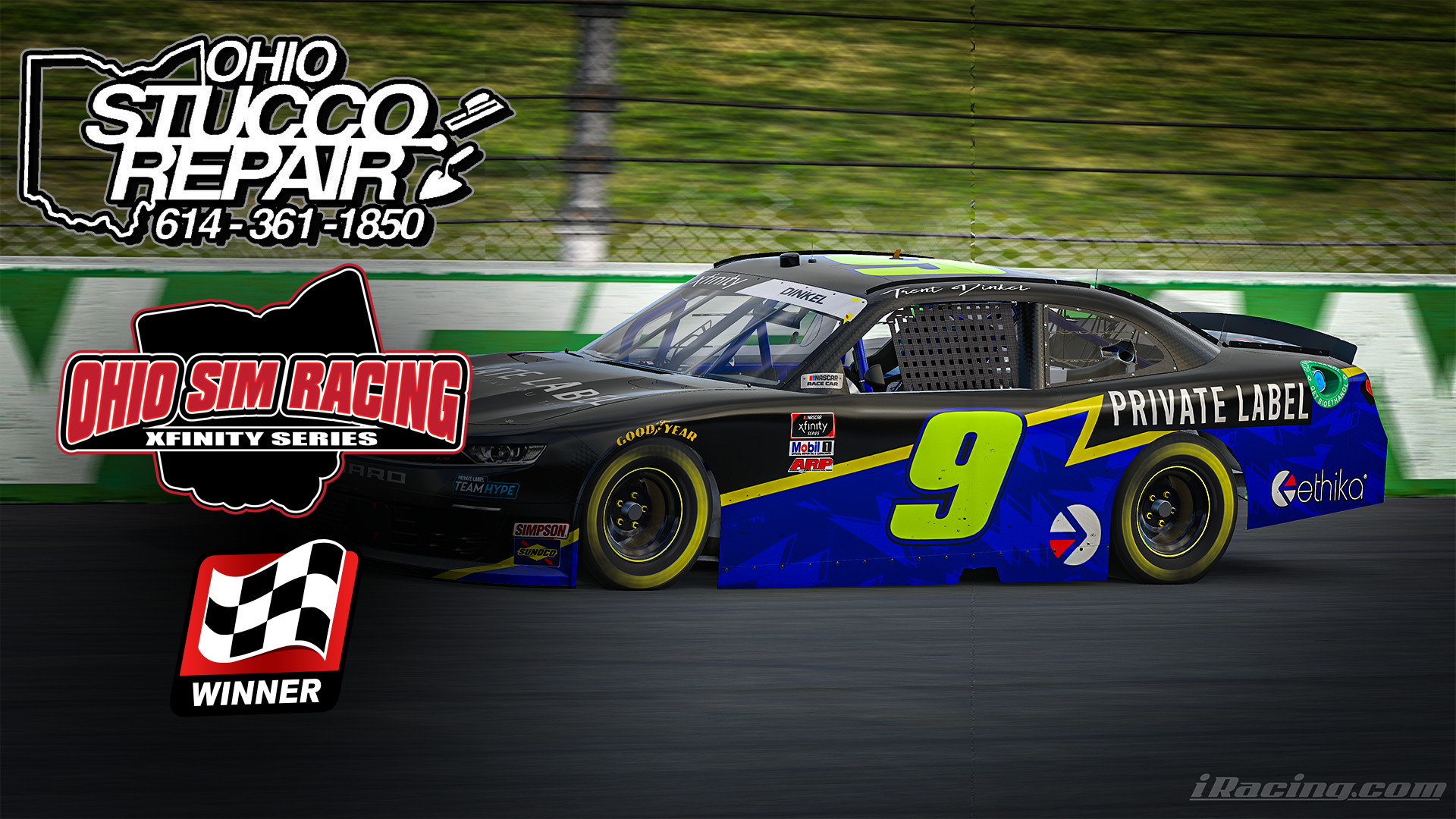 Trent Dinkel wins at Kansas Speedway in the Ohio Stucco Repair Xfinity Series!!! Following Trent to the line was Justin Krizenesky, Cody Smith, Kyle Finlayson and Carl Felver.
Trent Dinkel won the pole with a lap time of 31.036 to lead the field of 25 Xfinity cars to the green flag. The race would go green to chckers!! Amazing Race Xfinity Drivers!!!
Full results and standing at ohiosimracing.com
Next week the OSR Xfinity Series heads to Bristol Motor Speedway to determine our 12 Championship Chase Drivers!!!! Catch all the action starting at 9pm EST Weds night on ISBC!!