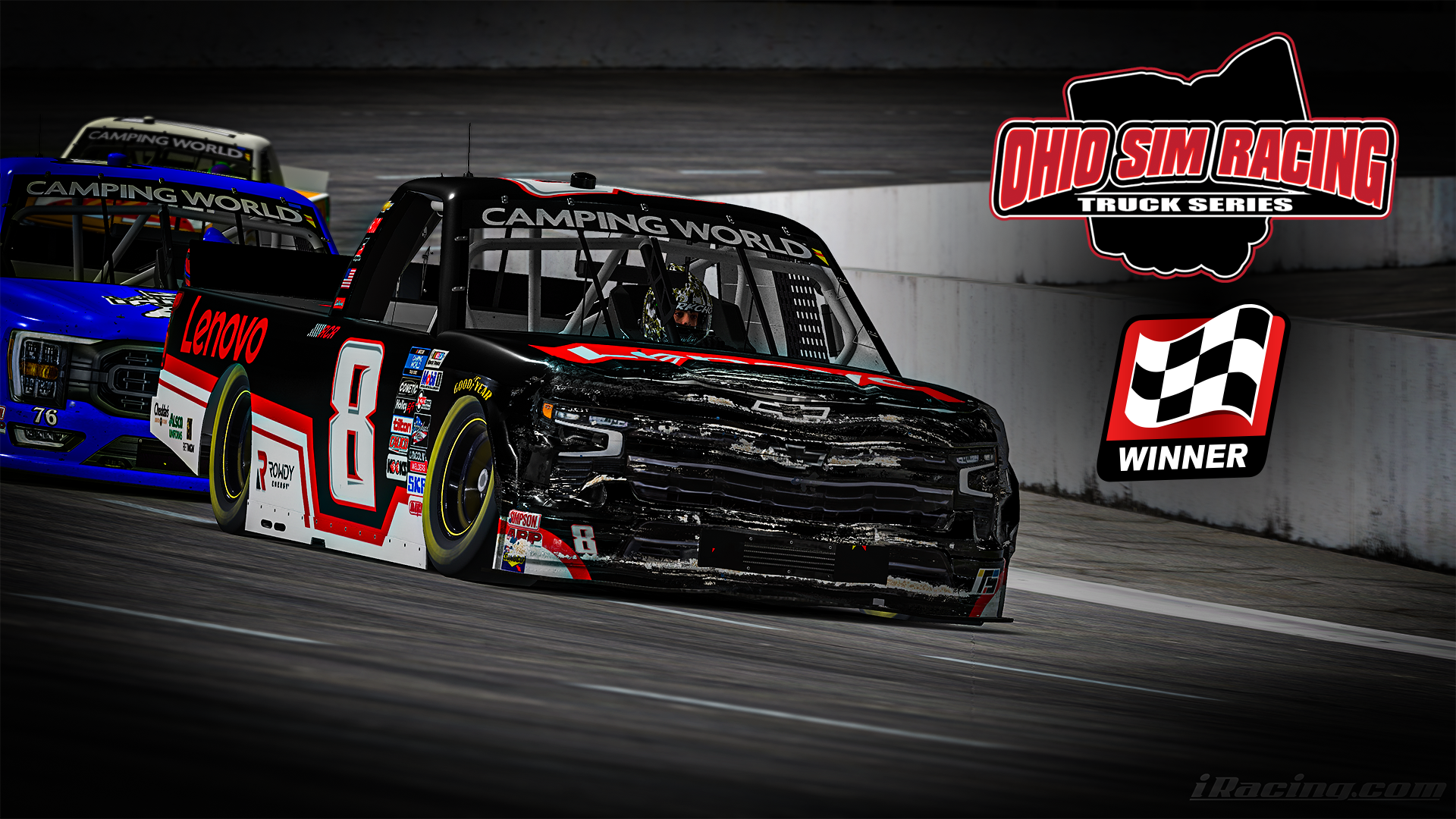 Brandon Thomas wins at Myrtle Beach Speedway in the OSR Winter Trucks. Locks into championship 4!!! Rounding out the top 5 at the beach was Brent Butler, Britt Vanmeter, Steve Whitmore and Will Custer.
OSR newcomer Brent Butler would win the pole with a fast time of 19.105 to lead the field of 22 trucks to the green flag. The race would slow 10 times for 50 laps.
After 9 tough race tracks we have determined our final 4 that will battle for the Winter Series Championship!!
Brandon Thomas
Cody Jaberg
Britt Vanmeter
David Moore
These are the 4 going for the title Monday Night at Martinsville Speedway. Catch all the championship action Monday night starting at 9PM on Sim Racing News!
Steve Whitmore took over the best of the rest pts lead after Myrtle Beach but Brendan Lushes sits only 2 pts back for the $15 prize!! Jeremy Hensley and Chris Hockley are still very much in the hunt for the prize as well!
Martinsville is going to be crazy next week!!