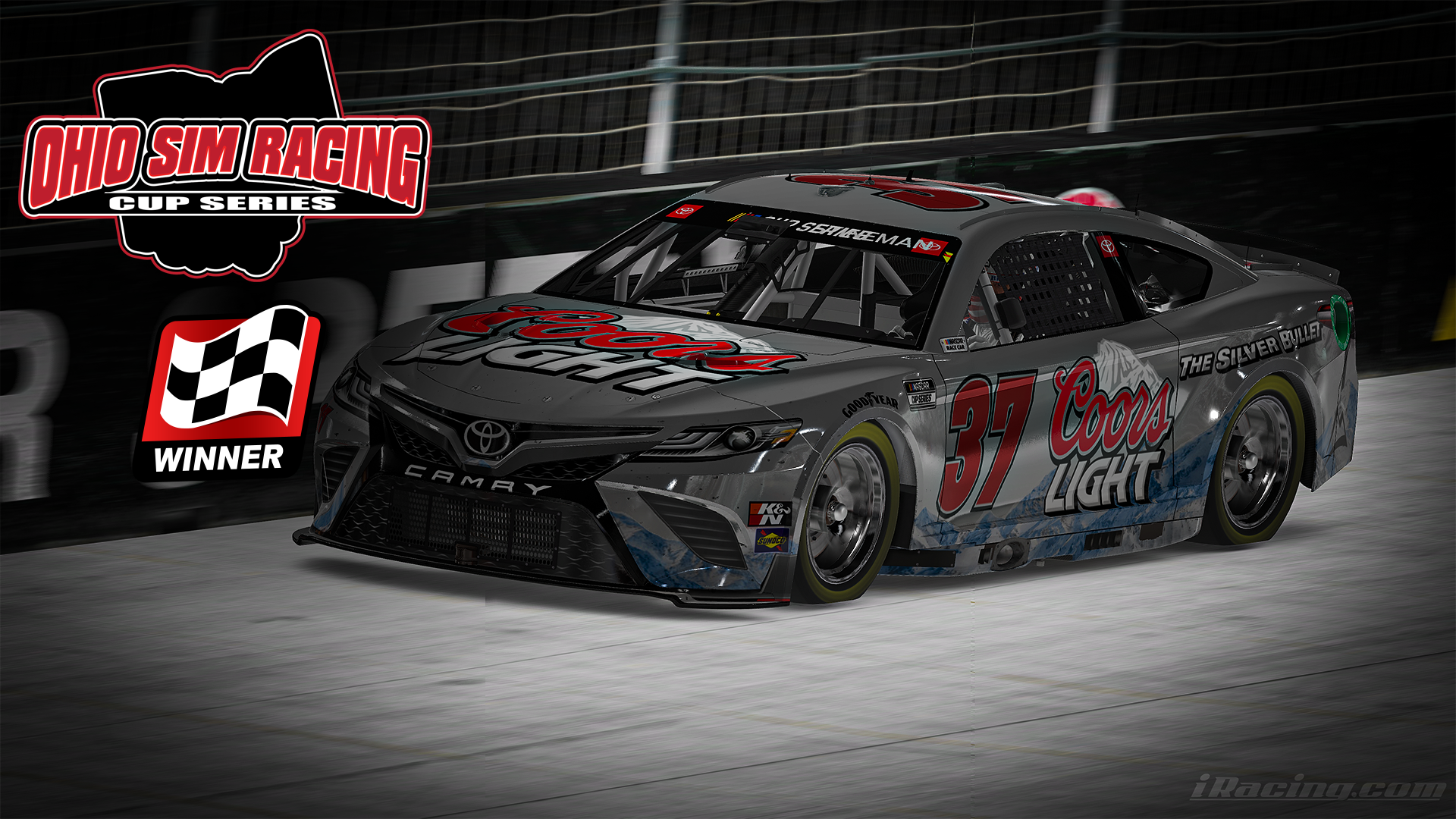 Spencer Stineman picks up win number 2 on the season in the OSR Cup Series at Bristol Motor Speedway! Rounding out the top 5 at Bristol was Richard Luckey (Whitmore Motorsports), Brandon Thomas (STD Motorsports), Cody Ditto (STD Motorsports) and Carl Felver (Pelfrey Racing).
Jonathan Cross (Open) would set fast time with a blazing lap of 14.707 to win the pole in qualifying. The race would see 4 yellows for 20 laps.
After 9 race we still have 5 drivers locked into the chase:
Richard Luckey (Whitmore Motorsports) 4 wins
Spencer Stineman (STD Motorsports) 2 wins
Steve Whitmore (Whitmore Motorsports) 1 win
Phillip Ellis (Pelfrey Racing) 1 win
Coy Haseleu (Helms Racing) 1 win
Pelfrey Racing opens up what may be the biggest pts lead so far this season in team pts over Helms Racing. STD Motorsports gained the most pts this week.
Next week the Cup drivers head to the Darlington Raceway for 75 laps of racing. Catch it all on SRN starting at 9pm est