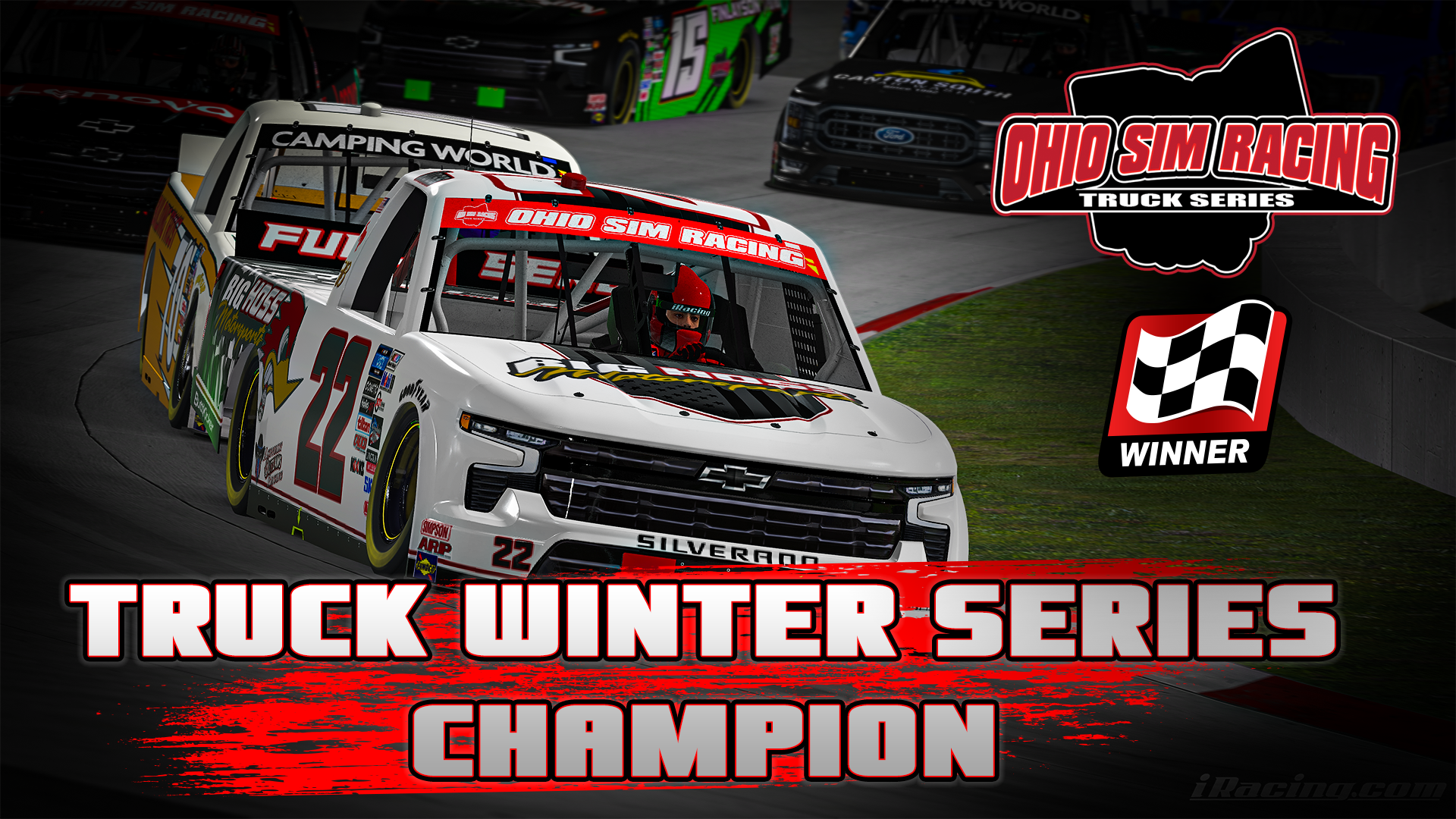 Cody Jaberg wins at Martinsville and wins the OSR Trucks Winter Series!! Rounding out the top 5 at Martinsville was Brandon Thomas, Steve Whitmore, Brent Butler and Kyle Finlayson.
Jaberg would win the pole with lap of 19.580 to lead the field of 24 trucks to the green flag. The race was a pretty rough esp in the back half of the field. We had 10 yellows for 50 laps.
Steve Whitmore wins the best of the rest championship over Brendan Lushes.
Martinsville Penalties:
Britt Vanmeter- Lane Change before start/finish line on the final restart. -10 pt penalty for start of the regular season.
The schedule was tough for this winter session with a lot of short tracks. I thank everyone that showed up and raced!!
We will run some recruitment races here while we wait for the regular season to start. We will run them like official osr races so we can help bring in some new drivers for the start of the season. Be on the lookout for race info.
One last note- Huge thanks to Shawn Fitts and SRN for covering the final handful of races!! Makes these races so much more fun and entertaining.