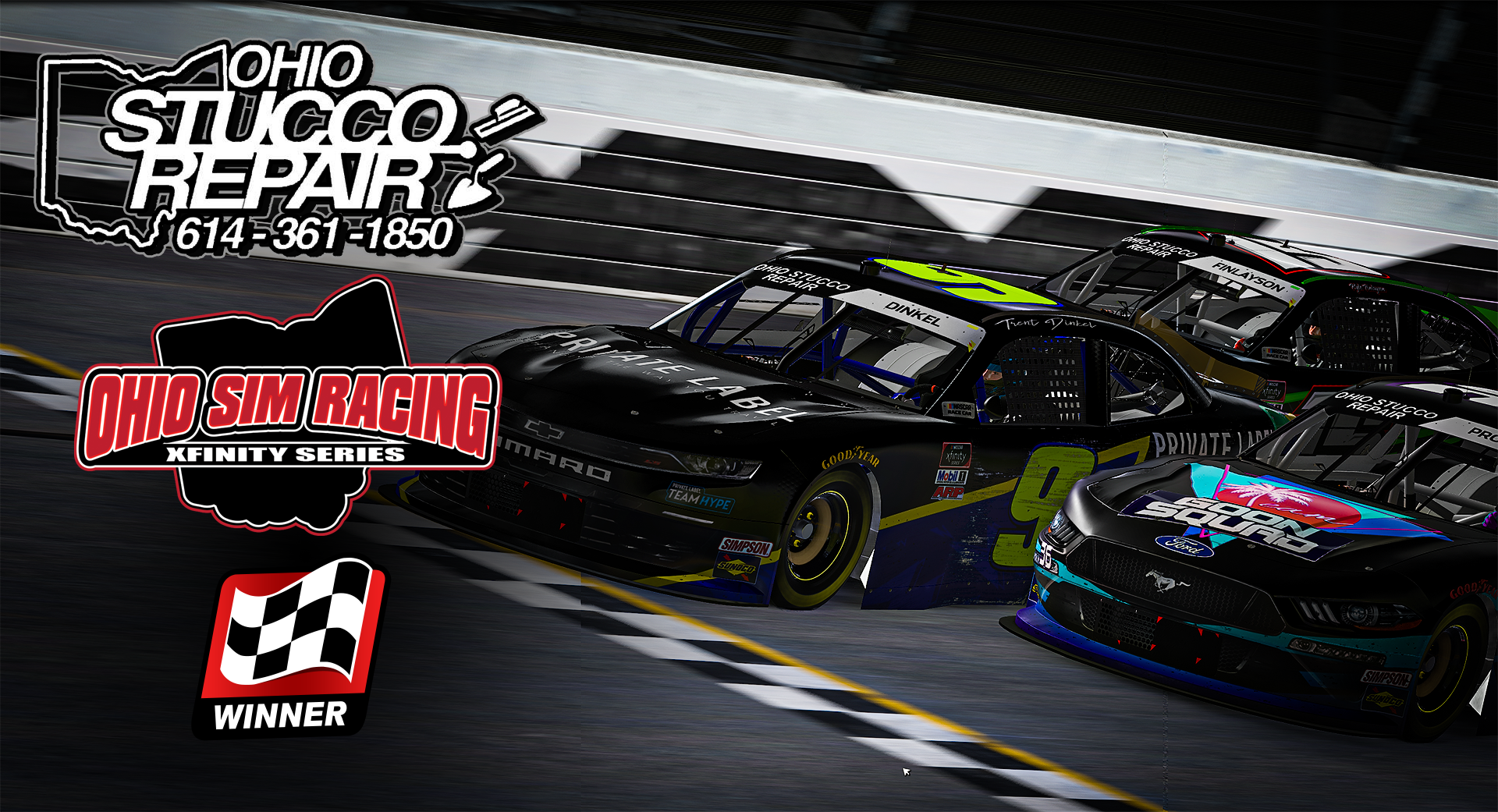 Trent Dinkel edges out Mark Procter to win at Daytona Superspeedway in the Ohio Stucco Repair Xfinity Series!!! Crashing to the line behind them was Kyle Finlayson, Brian Littleton and Brian Miskell JR.
Coy Haseleu would set fast time in qualifying with a lap of 50.371 to lead the field of 32 xfinity cars to the green flag. The race would slow 2 times for 6 laps.
Just 3 more races to go before we determine the 12 drivers that will make up 2022 Ohio Stucco Repair Xfinity Series Chase field! There is still alot to be determined for those final spots!
The first stop of the 3 races is at Historic Darlington Raceway for 74 laps of racing. This race should be a good one be sure to catch it on ISBC next Weds starting at 9pm EST.
NOTE: There may be penalties from this race, If so they will be posted before Weds. We still have to review the replay.