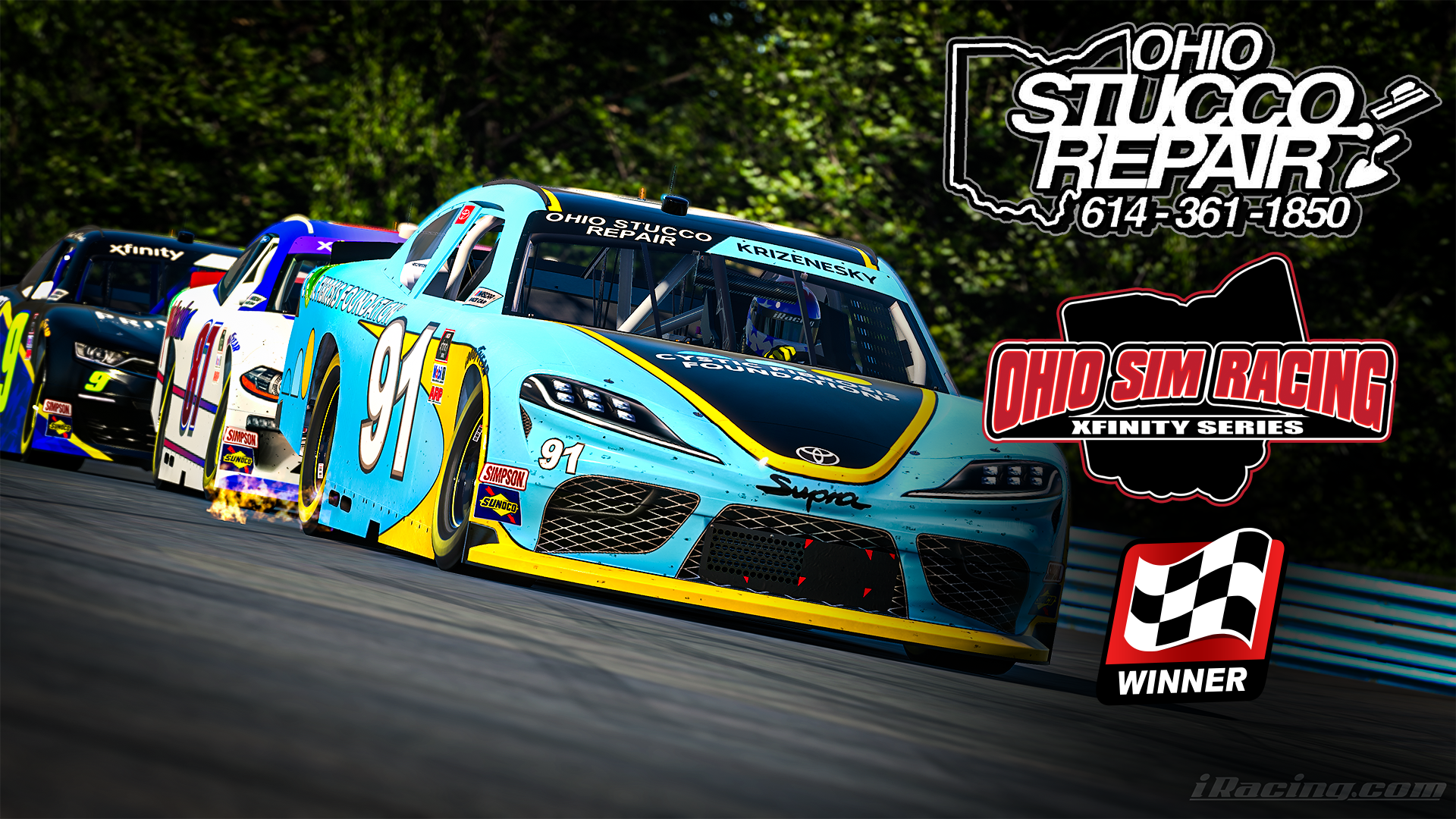 Justin Krizenesky wins at the Glen in the Ohio Stucco Repair Xfinity Series!! Following Justin to the line was Coy Haseleu, Kyle Finlyson, Cody Smith and Cole Williams.
Trent Dinkel would win the pole with a fast time of 1:12.686 to bring in the field of 19 cars to the green flag. The race would slow two times for 6 laps.
Full results and standings can be found at ohiosimracing.com
Next week the Ohio Stucco Repair Xfinity Series heads to the Famed Daytona Superspeedway to run 50 laps of car smashing, unneeded bump drafting action of plate style "racing" should be a good one tune in weds night starting at 9pm EST on ISBC to catch it all.