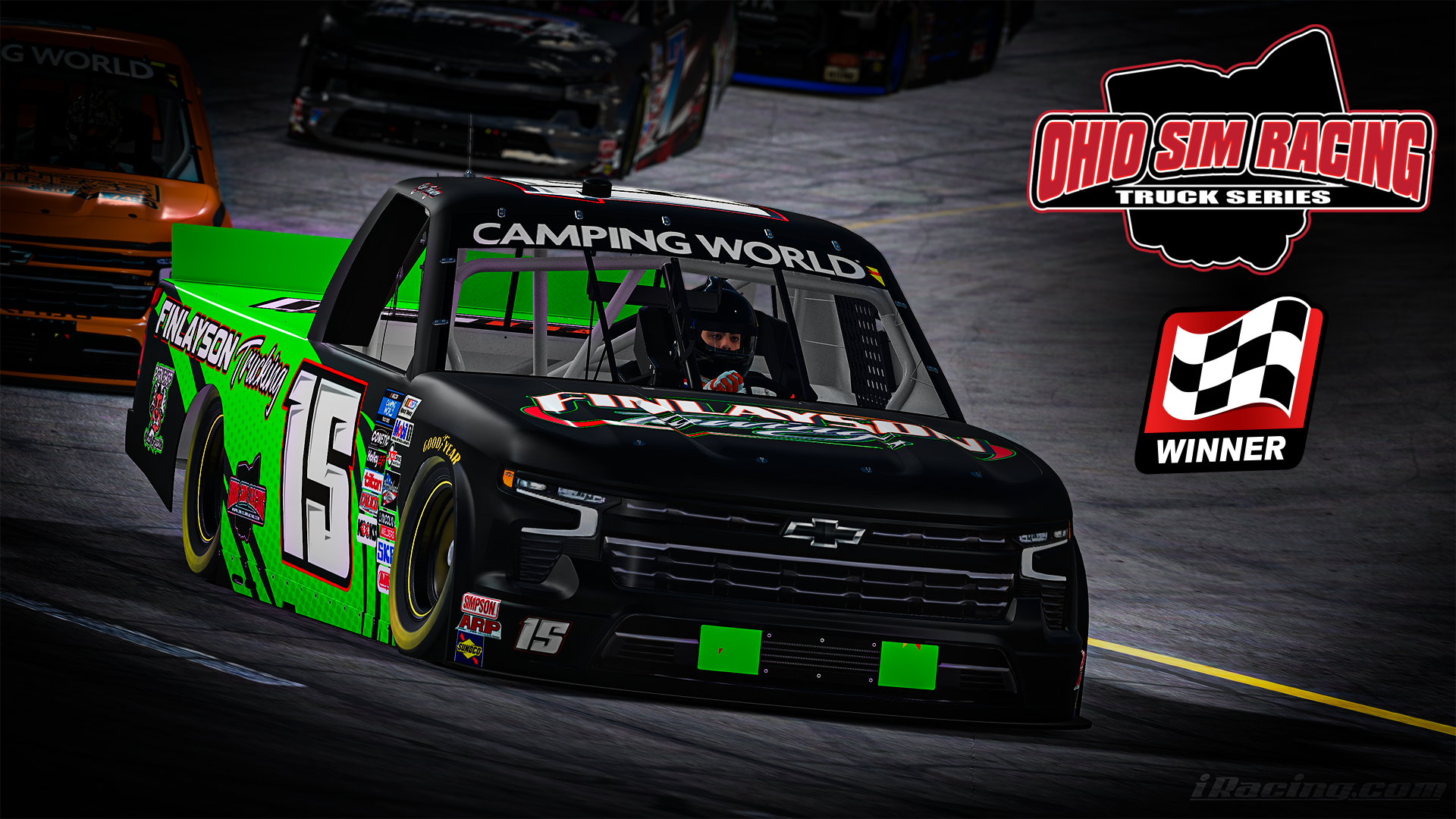 Kyle Finlayson wins at Hickory Motor Speedway!! Following Finlayson to the line was Cody Jaberg, Brandon Thomas, William Custer and Earl Wolfe.
Kyle Finlayson would destroy everyone in qualifying with a blazing lap of 14.362 to lead the field of 24 trucks to the green flag. Hickory proved to a very difficult to drive and we saw 11 yellows for 54 laps. Not really the fault of anyone one driver it was just a difficult car and track combo.
Full Results and Standings at ohiosimracing.com
Next week the trucks finish up the regular season at the famed Darlington Raceway for 78 laps to determine our final 8 drivers that will run for the championship!! Lets see some throwback paint schemes for this one!!