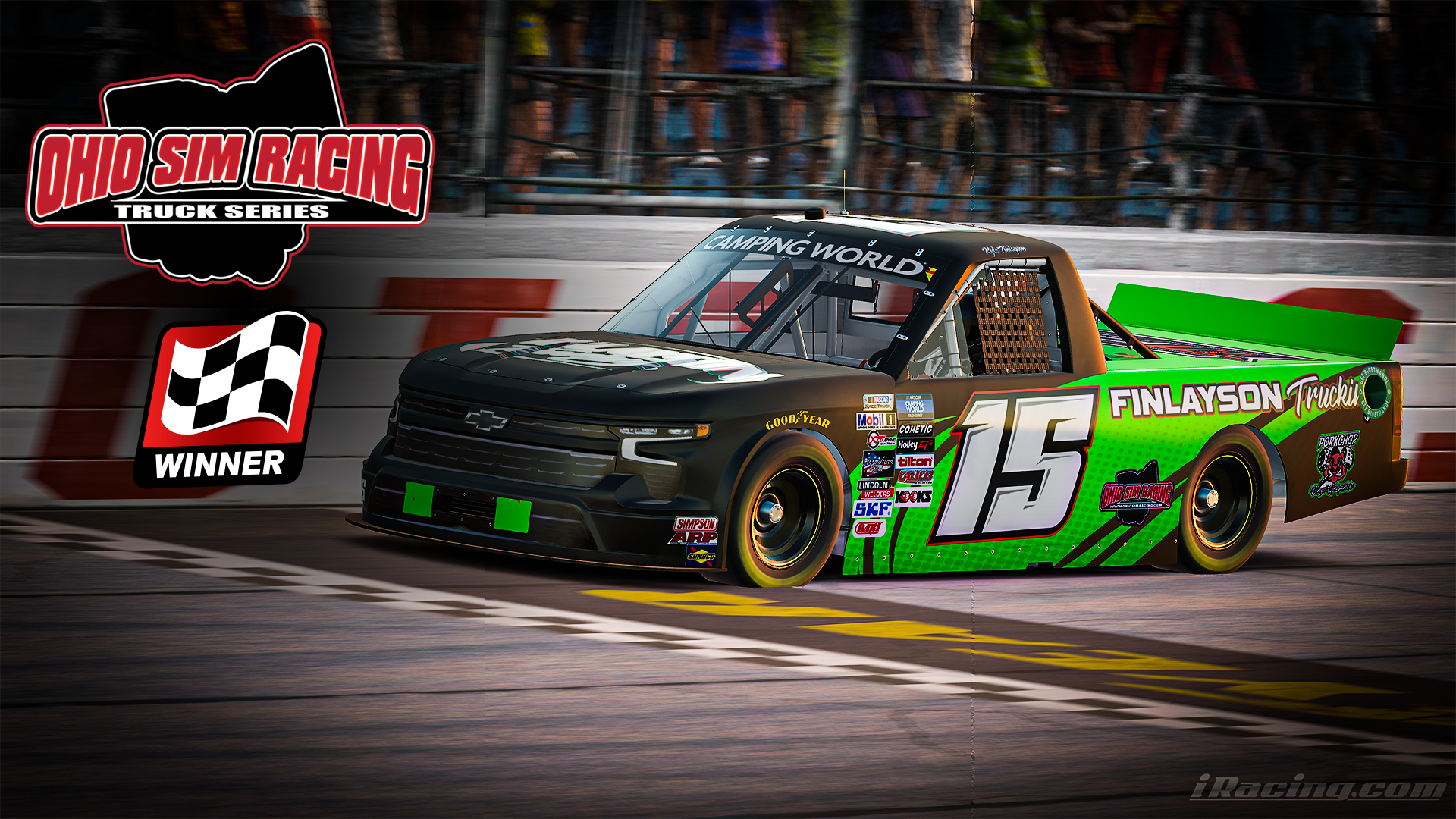 Kyle Finlayson wins at Darlington Raceway and wraps up the regular season championship!! Following Finlayson was Britt Vanmeter, Steve Whitmore, Brandon Thomas and Earl Wolfe!
Finlayson would set fast time in qualifying with a lap of 29.538 to lead the field of 20 trucks to the line. The race would slow 1 time for 3 laps. With only 1 caution I will do a random drawing with everyone name that finished the race for a $10 prize!
Full results and standings at ohiosimracing.com
The regular season has concluded and we have our championship 8 drivers determined! Good Luck to:
Kyle Finlayson
Brandon Thomas
Britt Vanmeter
Earl Wolfe
Cody Jaberg
David Moore
Matthew Gonzalez
Scott Cain
The champion will receive $20
Everyone else will fall into the best of the rest standings and race for a $15 prize!
Next week we head into the first race of the round of 8 at Iowa Speedway!!