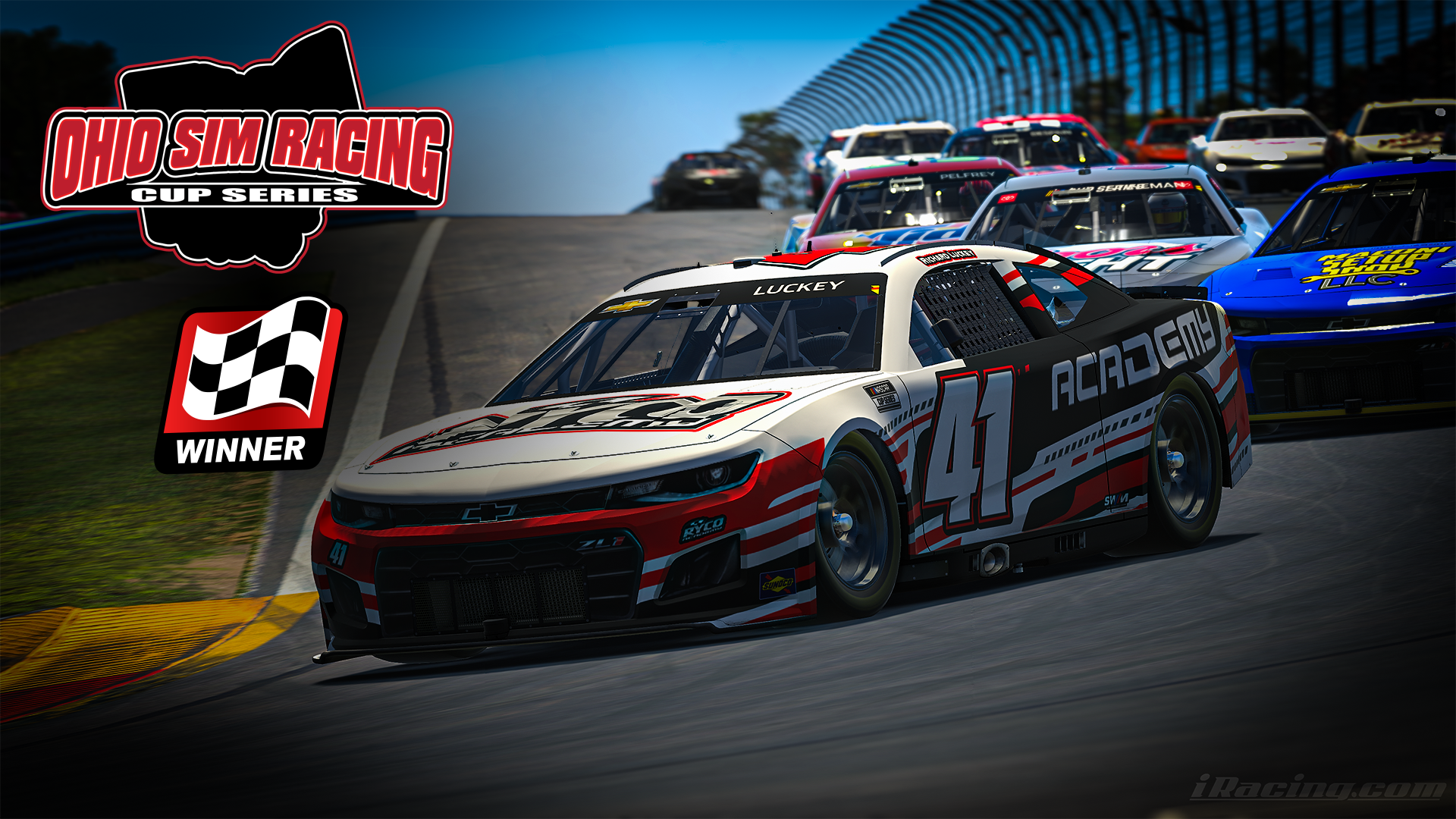 Richard Luckey (Whitmore Racing) wins Race #3 of the OSR Cup Series at Watkins Glen! Rounding out the top 5 at the Glen was Ryan Bille (Helms Motorsports), Carl Felver Pelfrey Motorsports), David Sluiter (Helms Motorsports) and Cody Smith (Vanmeter Motorsports)
Luckey would win from the pole as he set a blistering lap of 1:10.783 in qualifying to lead the field of 21 cup cars to the green. The race would slow one time for 3 laps.
We have 5 drivers locked into the chase so by way of wins:
Richard Luckey 3 wins (Whitmore Motorsports)
Steve Whitmore 1 win (Whitmore Motorsports)
Phillip Ellis 1 win (Pelfrey Racing)
Coy Haseleu (Helms Racing)
Spencer Stineman (STD Motorsports)
Team pts stay tight as Helms Racing opened up the gap by 8pts over Pelfrey Racing. Vanmeter Motorsports climbs back into 3rd.
Next week the Cup Series heads to Charlotte Motor Speedway for 125 laps of racing into the sunset. Catch it all on SRN Sunday night starting at 9pm EST!